May 22, 2023

simple content 1
No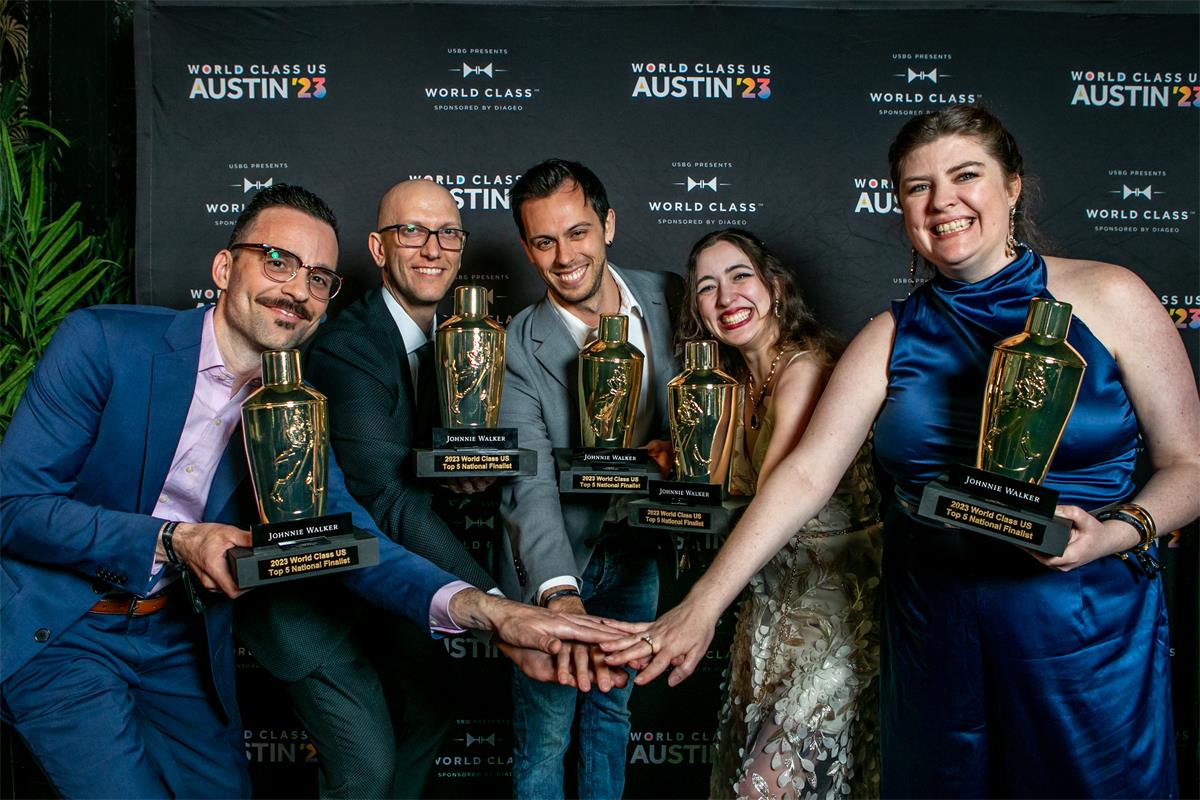 From left to right: Jonathan Stanyard, Mark Sassi, Renato Tonelli, Jenna Reynolds and Becky Rose
2023 USBG Presents World Class Sponsored By DIAGEO took Austin, TX by storm! The Top 30 competitors representing the East, West and Central Regions demonstrated incredible skills and creativity in three challenges. The Ketel One Garnished With Good challenge asked bartenders to consider how they can serve their communities through storytelling and sustainability with each cocktail they created. The second challenge, Johnnie Walker Walk With Me, asked competitors to consider someone who embodied the same spirit of progress as Johnnie Walker and develop a bespoke cocktail they'd serve them and tell their story. The third challenge was the Diageo Reserve Portfolio Speed Round. In this challenge competitors got their adrenaline pumping making eight drinks in ten minutes all centered around a themed menu they prepared in advance.
From the Top 30 bartenders we narrowed it down to our Top 5 finalists who had two additional challenges thrust upon them.
simple content 3
No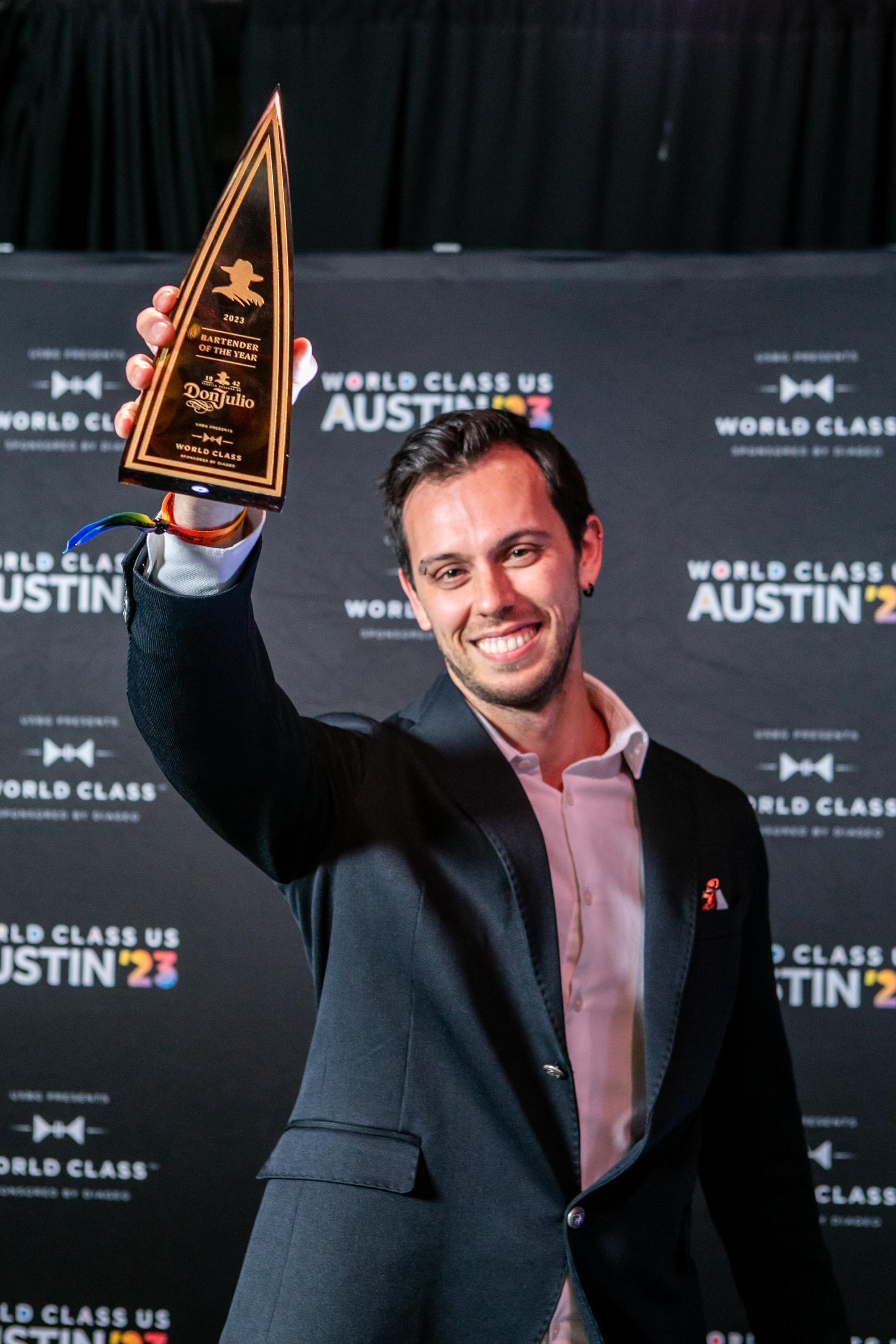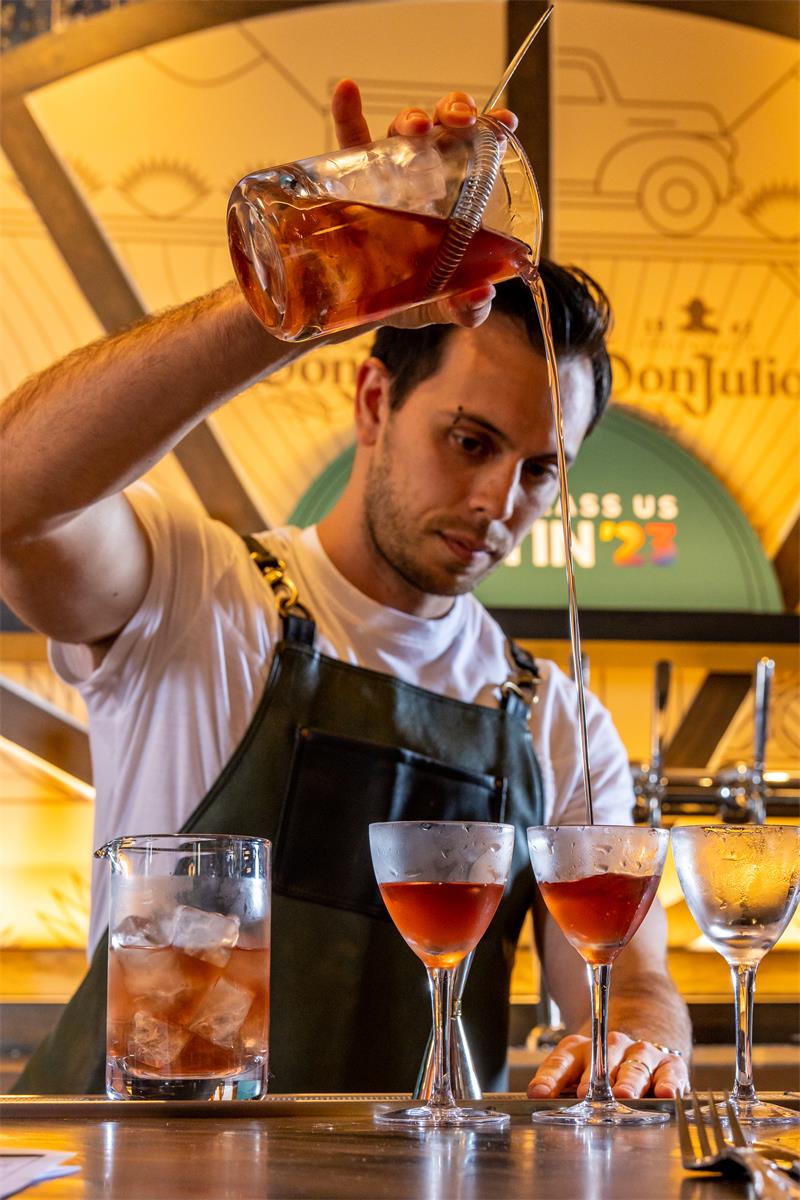 simple content 2
No
For final challenge #1, The Spirit of Austin, competitors had to work on the fly. They blindly selected a Reserve Portfolio spirit with which to work as well as items from a mystery basket of Austin inspired ingredients. Finally, A Match Made in Texas, consisted of a food pairing challenge. Competitors were assigned an iconic Texas dish and tasked with pairing it alongside a Don Julio cocktail of their creation. After months of ideating and creating it was Renato Tonelli (@sustainable_bartender) who came out on top!!
Congratulations to Renato Tonelli! He will move on to represent the United States in Sao Paulo Brazil in the World Class Global Competition September 25- 29.
Special thank you to all our competitors for an amazing week of beautiful work as well as to our World Class Judges who diligently evaluated each challenge. None of this would be possible without our amazing partners at DIAGEO and the meticulous work of the production team at Inspira.
Congratulations to the USBG 2023 World Class US Bartender of the year - Renato Tonelli
photo credits: @shannonshootscocktails
For more information on World Class, follow along on IG at @WorldClassUS.
@diageobarac @usbg @diageo_na @worldclass @worldclassus
#WorldClassUS #cocktails #bartender #WorldClass2023 #roadtosaopaulo
MUST BE 21+. PLEASE DRINK RESPONSIBLY.