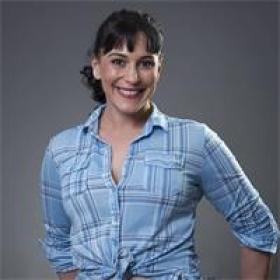 Contact Details
SpellCraftPdx
When people ask me what I do for a living I like to say "I'm an actress, activist and filmmaker, which means I'm a bartender"... 
In all seriousness though, I find that bartending gives me the creative outlet I need to be happy in a career that actually pays my bills. ? 
I've worked both on the supply side and behind the stick but I'm happiest when I'm doing a combination of both. Most recently I've launched SpellCraftPDX an experiential cocktail company and was just awarded Best Bloody Mary mix in Portland at The Bloody Mary Fest.I love mixing my spirituality with my cocktail craft and look forward to the path ahead. 
I am on my second year as a chapter board member in Oregon. I am honored to serve such a talented and active membership. I believe that we (Portland) have some of the most talented bartenders in the world.  I'm very proud of our city's cocktail culture. 
I am passionate about service to the community, within the industry and through activities like Day Of Service, which gives us the opportunity to positively connect with our localities at large.
Social justice, intersectionality, disability rights and inclusion are some of my top priorities. I try to center my actions and endeavors to best serve these goals. I am also dedicated to the pursuit of anti-racism and the deconstruction of systemic oppression. I am currently working on a documentary that addresses these issues in my hometown. 

I'm an original Oregonian, born and raised in Portland. I've lived in Seattle, Phoenix/Tempe, Minneapolis/St. Paul, Greece and spent a lot of time in both NoCal and SoCal. My second favorite city on the West Coast is San Diego and Los Angeles is a close third. In fact, I just love The West Coast in general and the Pacific Northwest in particular ?.
Hobbies include: nerding out in weird liquor, watching cooking shows, being a Timbers Army member and avid soccer supporter, being spontaneous, being armchair political pundit and occasionally recording a podcast called PoliPsych with my college friends, being moderately funny while doing standup and improv ?, snowboarding and rescuing Akitas.
That's a cliff notes version of me. Would love to get to know you!