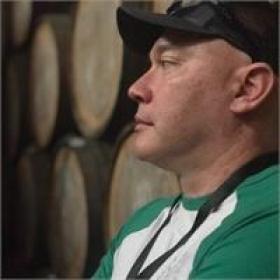 Jason Marshall began his hospitality journey by joining the Marriott family at the Renaissance Vinoy in St Petersburg, Florida.  There he served as lead bartender for the 5 bars in the resort, as well as for the private dining club Fred's where he became the go-to for all things wine and spirits, as well as making lots of lifelong friends.  
Moving on to Portland, Oregon he quickly found a home with Marriott again.  He was handpicked to rebrand and conceptualize the lobby bar in to what would become become
Proof Reader.  He also implemented the Bartender Advocacy and Mentorship Program, providing an opportunity for the best new faces and ideas to flourish.  The process has given him opportunities to stretch creatively, mentor wonderful people who branched out to their own passions, and host cocktail competitions with a bartender community focus.  He is a certified Executive Bourbon Steward and is currently working on his CSS, WSET, Sommelier, and Cicerone certifications.
In these days of lockdown, he continues striving to keep the community engaged and creative, hosting Zoom meetings with his fellow officers, members and brand ambassadors.  With his current boon of free time he has been enjoying riding his bike, watching the spastic hummingbirds in the yard, and falling in love with his grill all over again.